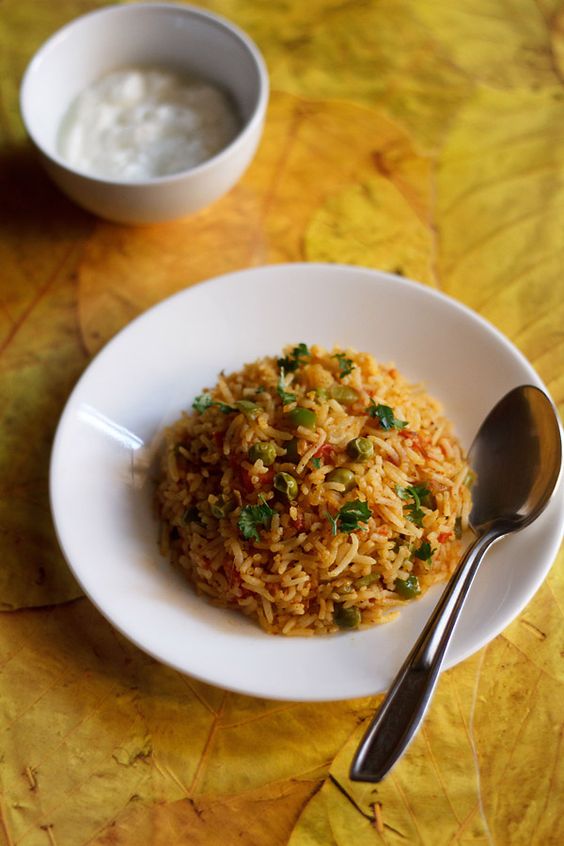 In this busy era, everyone is looking for quick meals. For that, we end up having unhealthy fast foods. So, here I am giving some 15 minute meals that are equally healthy and tasty. You can make these foods very easily at your home with few ingredients. So, let's see the recipes below…
Dahi Papdi Chaat:
Chaats are also of many types:- Samosa Chaat, Potato Chaat, Sev Sarat Chaat, Masala Chaat, etc. Dahi Papdi Chaat is one of the 15 minute meals that is loved by many people. So, let's know how to make this.
Ingredients:
Curd: 1 cup
Powder sugar: 2 teaspoons
Puri: 8-10
Boiled Potato: 1 Piece
Cumin powder: 1 spoon
Salt: According to taste
Chopped onion: 1 tsp
Chopped green chili: 2
Coriander leaves: 1 Tsp
Red chili powder: 1/2 teaspoon
Garlic Chutney: 1/2 Cup
Coriander Chutney: 1/2 cup
Tamarind chutney: 1/2 cup
Bhujia: 1/2 cup
Method:
First, take curd in a bowl and mix sugar in it.
After that mash the boiled potatoes in a bowl.
Now add cumin powder and mix it well.
Then add onion, coriander leaves, green chilies, red chili powder, and salt.
Now break the Puri from the middle and place in a plate slightly.
Then put potato mix in it.
After that, put garlic chutney in it.
Then add Coriander chutney and tamarind chutney too.
Now add curd to it.
Now put Bhujia and put a little onion too.
After that add a little bit of red chili powder cumin powder and coriander leaves on it.
Your Dahi Papdi Chaat is ready.
Aloo Tikki Chaat:
Aloo Tikki Chaat is one of our favorite street food. When we think of this recipe our mouth filled with water. Aloo Tikki Chaat is very easy to make and you can make it in your house within 15 minutes. This is one of the 15 minute meals. So, see the recipe below…
Ingredients:
For Aloo Tikki:
Boiled potato: 4-5
Green Chili: 2
Salt: 1 tsp
Coriander leaf: 1 cup
Flour: 2-3 Tablespoons
Oil: 2-3 spoons
For Garnishing:
Curd: 1 Cup
Tamarind sauce: 1/2 Cup
Green chutney: 1/2 Cup
Roasted cumin powder: 1/2 Teaspoon
Red chili powder: 1 Spoon
Black Salt: 1 Teaspoon
Bhujia: 1/2 Cup
Method:
Firstly, mash the potatoes.
Then add flour, chili, coriander leaves, and salt to it and mix well.
Add a little oil to make the mixture smooth.
Now take a little bit of mixture and make a small Tikki.
Now heat the pan and add some oil to it.
After that fry the Tikki.
After frying all Tikkies now its time to make Tikki chaat.
To make the chat, take potato Tikki in the plate and add yogurt, tamarind sauce, green chutney on top of it.
After that, add cumin powder, red chili powder and black salt to it.
Then put a little bit of Bhujia on it.
And our potato is ready as a tiki chaat.
Upma:
Upma is a wholesome and delicious recipe. It is made a lot in South India. This is very light food, so we eat it in the morning breakfast. If you are on a diet, then it is also good for those people. This is one of the 15 minute meals. So let's see how the formula is to made suji upma and what materials we need to make it.
Ingredients:
Suji or Semolina: 1 cup
Ghee: 1 teaspoon
Asafoetida: a pinch
Cumin Seeds: 1 Tablespoon
Mustered: 1/2 Tablespoons
Chana daal: 1/2 teaspoon
Curry Patta: 8-10
Green chili: 4
Ginger Paste: 1 Tablespoon
Chopped Onion: 1 Cup
Carrot: 1/2 cup
Chapped Tomato: 1
Peas: 1/2 cups
Salt: according to taste
Water: 1/2 liters
Lemon Juice: 1 Tablespoon
Coriander leaf
Method:
First, roast semolina 5 minutes without oil.
Then, take the semolina aside.
Now, put ghee in the same pan.
After, that add asafoetida, cumin, and mustard seeds and roast till it turns red.
Then, add chana dal and fry it for a while.
Now, put curry leaves, green chili and ginger paste and roast it.
Then, put the onion in it and roast till it turns red.
Now, add carrot, peas, and tomatoes.
Then, add salt to it and mix it with a little salt (flavored dishes) and cook it for 5 minutes.
Then, add water to it.
Now, put the semolina in it and run it.
When the upma starts to thicken and starts catching in the embroidery, turn off the gas and then add coriander leaves and lemon juice into it.
Schezwan Fried Rice:
Fried Rice is a cuisine of China but now it is also like the people of India. Because it is good for breakfast, lunch or dinner. It does not take a lot of time to make and it is also Spicy and Tasty. You can also give it to children in tiffin.
Fried rice is also made of many types, such as – Veg Fried Rice, Egg Fried Rice, Tomato Rice, Cumin Rice, etc. If you have cooked rice, then you can make fried rice in 15 minutes. This is one of the 15 minute meals. So, see the recipe below…
Ingredients:
90% Cooked rice: 4 cups
Oil: 25 4 teaspoons
Chopped garlic: 1 spoon
Beans: 1/2 cups
Carrot: 1/2 cup
Onion: 1/2 cup (a big onion)
Green chilies: 3
Salt: 2 teaspoons (flavor dishes)
Cumin Powder: 1/2 Tablespoon
Garam masala: 1 spoon
Soya sauce: 1 teaspoon
Schezwan sauce: 1 teaspoon
Tomato sauce: 2 teaspoons
Coriander leaf
To More Tips Click Those Link Below:-
What Is The Importance Of Home Depot Kids Workshop?
Tasty & Healthy Dessert Recipes For Kids
What To Do For My Birthday Without Getting Wasted?
What Are the Things Money Can't Buy?
What To Make For Dinner With Chicken?
Homemade Healthy & Cheap Lunch Ideas For Work
Method:
First, I take 90 % cooked rice.
Now heat a pan and add oil in it.
After oil becomes hot, add finely chopped garlic and cook it for a while.
Then add the beans in it and cook it for 3-4 minutes.
After that add carrots in it and cook it for 3-4 minutes.
Then add finely chopped onions and green chilies and cook for 2-3 minutes until golden brown.
Now add cumin powder, garam masala, and salt and mix it well and then add the cooked rice and then add soya sauce, Schezwan sauce, and tomato sauce to it and mix it well.
Then mix it well and cook for 3 minutes.
And our fried rice has become ready, take it out in a hot plate or a bowl and put some coriander leaves on top of it.
Pav Bhaji:
Pav Bhaji is very famous in Maharashtra. This is one of the 15 minute meals. We can eat breakfast or snacks at any time, and it is very easy to make such a thing, we heat bread by adding butter or ghee, and we make the vegetable by mixing the vegetables and putting the chopped butter on top of it. And your pav Bhaji was ready. So let me tell you in a little detail how to make it, and what we need to do to make it. We need some materials to make Pav Bhaji.
Ingredients:
Potato: 2 (boiled and Smashed )
Pea: 1/2 cup
Cauliflower: 1/2 cup (finely chopped)
Ginger Garlic Pest: 2 Tablespoons
Green onion: 1/2 cup
Onions: 1 (Chopped)
Green Chilli
Tomato
Oil
Method:
First, heat some oil in a pan and add onion and roast it for a while.
When the onion becomes slightly brown, add ginger and clove paste to it and roast it.
Then put each chili and tomato in it and also add cooked light salt so that the tomatoes can be cooked quickly (if you do not want tomatoes, then add tomato sauce to it).
After serving a little while, put potatoes, peas, and Cauliflower in it for a while, cook it for a while. (Adding potatoes makes the vegetable gravy good)
Then add chili powder and salt in it and roast it a bit and add water to it and let it cook for 5 minutes.
After that put green onions in it and close it with the gas.
Then cut the pav from the middle and do not let the whole two parts stay connected on one side.
Now keep aside the water and put a little butter in the loaf and compress it on both sides. (If you want a vegetable, put a little bit of butter and it can neighboring)
Then serve it with lemon and onion in the plate.