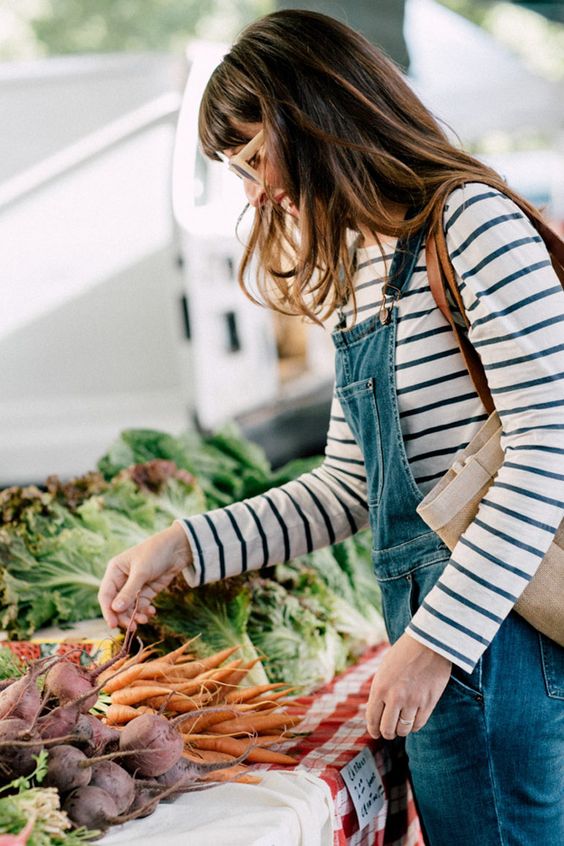 In the era of inflation, running a house in the limited budget for women is nothing less than winning a battle. As the prices of things increase every day, due to this, the needs are also hardly fulfilled, so it is far from fulfilling the desires. Whenever you go shopping, the money runs out and you are left with something. This often happens to women. Many women do not understand how to spend a limited budget. If you also end up getting money and then you have trouble for the whole month, then it is very important that you shop smartly so that you can fulfill your desires even in less money. So, today I am going to give you tips for shopping on a budget.
Tips For Shopping On A Budget:
Who does not like shopping, but the fun of doing it doubles when you buy more things for less money. If you will go through planning, you can reduce your budget by 25%, just need to follow some tips. So, the tips for shopping on a budget are…
Set Location:
Decide which market to shop from. Choose a place where good things can be found at a reasonable price. If you do not plan and walk, then you will just roam from one shop to another.
And finally, buy what you get. This only spoils the time, the money will be wasted. The best thing to do is to make a list of places where the goods of your choice are found at the right price. Then finalize one of those places and shop there. This is one of the tips for shopping on a budget.
Make A List:
This is one of the most basic steps and women usually leave this step. If you have ever noticed that you go to the market to get something special, but there you see something else and you take it thinking that this thing will come later. This reduces the money you have for the goods needed at that time. Whether you shop online or go to the market to buy goods, but before that make a list of the goods you need and then shop according to that list. This is one of the tips for shopping on a budget.
Keep An Eye On Online Deals:
Many big brands and the online world also get a mega sale and many great deals. You must keep an eye on them. If you buy goods on those special days, then you get the best branded goods quite cheaply. In this way, you can buy good quality goods at a regular rate. This is one of the tips for shopping on a budget.
Check the website of the item or thing you want to buy. On the Internet, you will also get to know the price of products from different brands. By this, you will also be able to know where the rate is going. Which company is offering what and how much?
Avoid Using Cards:
Do not use credit cards while shopping. Actually, you go through instant payments with credit cards, while you have to think when you cash. Such things are also bought with credit cards, which are not very much needed because at that time it remains in the mind that they buy at this time, they will continue to pay installments later. This is one of the tips for shopping on a budget.
Set Budget:
If you want that you do not have any shortage of money after shopping or do not regret it later, then you set a budget for shopping in advance and try to make shopping easily within your budget. This way your account of the month will not deteriorate. If your shopping budget is increasing, then you remove those things from the list, which you do not need right now. This is one of the tips for shopping on a budget.
More Recommended Articles :-
Keep An Eye On The Scanner:
While making payment, keep an eye on the scanner. It may be that the cashier adds a product to the bill again, or he overwrites the price of a product. This is one of the tips for shopping on a budget.
Don't Shop In Peak Hours:
Always go shopping at a time when the crowd is less and the line is short for payment. Also, you have free time. We should try not to go shopping in the evening, night and Sunday afternoon. This is one of the tips for shopping on a budget.
Give Time:
Shopping is not so easy. Whether you shop online or go to the market, you will have to give some time. If you do a little search in the market and spend time, you can get good stuff at a lower price. While shopping online, you must go to different shopping sites and compare their quality and price. It may take some time, but you will not regret spending time like this.
Do Not Do Full Shopping In One Day:
The most important rule of shopping is that whole shopping should not be disposed of in a single day. What do you need for not shopping in a single day? You have the full time to think. If you need to do shopping during the day itself, then you can also take shopping by taking a break. Some women have a habit that whenever they go to the market, they want to take all the goods at once so that they do not have the hassle of going to the market again and again.
But don't. It also brings you things that you do not need. Also, shopping like this is heavy on your pocket too. You try to buy goods slowly. For example, take only what you need now. You can take other things slowly or you can wait for them to come out. With this, you will be able to get a good deal.
Wise Shopping Partner:
The role of the partner is very important in life. Especially at the time when you are shopping. You should take such a companion in shopping who can tell you what you need and whose not? This is one of the tips for shopping on a budget.