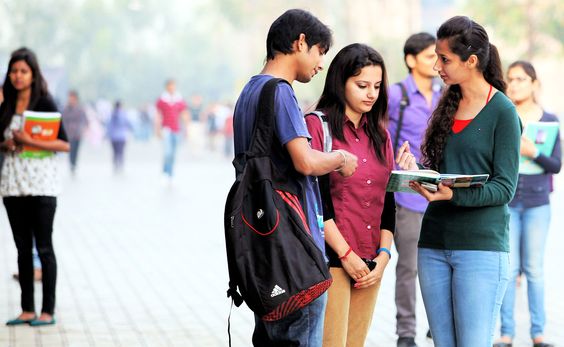 The cost of education: Do you want your child's admission to a compassionate school? Or is your child waiting to go to primary or secondary school? Or he is young enough to join a bachelor's degree course in college. You can be the parent of these above-mentioned children or children. So when you are prepared to be admitted to a child or school, what do you have to consider first?
I can certainly say that this will be the cost of entry. Both monthly fees and other related expenses related to it.
Thus, in this article, we will talk about the issues related to education in India.
How Do Parents Think About Their Child's Education?
Before talking about the cost of education in India, let us first debate what parents think about their child's education, especially in India.
I mean, how do they take the education of their children.
According to my personal experience, parents are usually very serious when it comes to their children's education and career.
It is a fact that most of the parents in India take education as their first priority.
Parents will spend less on everything else but they will never be involved in the education of the child.
Many parents also go to the extent that they will be hungry but still pay a monthly fee for the child.
Therefore, we can conclude that parents in India are really serious about their child's future.
Why Is The Cost of Education in India So High?
We all know that the cost of education in India is very high and it is increasing.
It is a fact that still, a large number of population in our country cannot afford primary education.
Forget about higher education.
The reason for this is very simple. The government still lacks a policy where it can control private schools and colleges in such a way that there will be a guarantee that every child in India will get a free and quality education.
Furthermore, very little has been done when it comes to physical and intellectual infrastructure.
Physical resources lack spacious classrooms and inadequate furniture. Children have to sit on the ground.
Intellectual means manpower to teach our children. In terms of student, a teacher is very high and the teachers are not well trained.
Then in government schools, we see a trend that teachers do not teach in their regular classrooms and take up teaching after school is over.
So this means that if you want to get quality tuition then you have to pay extra money for tuition along with school fees.
These things make education higher in India.
Education in Private Sector vs Government Sector:
If we compare the two, education is given in the government sector versus the private sector, then which one is good for you.
Education in private schools is generally good but they are very expensive.
The fees are also very high for compassionate school then you can imagine for higher education in private colleges.
On the other hand, fees in government schools and colleges are very low but the quality of education is definitely included.
You will find that teachers do not come to their classes because there is no liability.
Therefore, it means that if the parents have the money then they choose private schools for education and if they do not then they have no choice and to send the children to a nearby government school.
Costs for Primary, Secondary and Higher Education in India:
Here, let me give you some statistics. First of all, the cost of getting admission into kindergarten and primary school is cost. A private school can cost you Rs. 1500 / – per child to Rs. 2000 / – per month.
You have to pay extra for the initial deposit and it can run in millions of rupees.
Monthly fees in government schools can be 6 to 7 times lower than in a private school.
The second is for secondary and high school. Then a child in private school can spend Rs 3000 / – to Rs 4000 / – per month.
It can be Rs.1000 / – to Rs.1500 / – in a government school. Higher education is for the third colleges.
It can cover many subjects like medical, engineering, dental, MBA, etc.
An engineering college course can be from Rs 50,000 / – to Rs 70,000 / – for a semester. MBBS degree can be from Rs.10, 00000 to Rs.20000 / – – Similarly,
Postgraduate courses like MBA can also cost in the millions. Higher education is usually given in private institutions. There are some government institutions where the fees are relatively low.
Cost of Education in India Compared to Abroad:
When we compare the cost of education in India and abroad it depends on the courses you choose.
Some courses which are not available in India, you can get a large amount in countries like USA and UK.
Courses that are readily available do not cost much abroad because students will not like to go there.
Therefore it certainly depends on the availability of the course.
But an advantage in studying here is that you will not have to work while going to college.
Abroad, you have to work because you do not have enough money to pay fees and monthly expenses.
Therefore, the total cost of education in India is lesser than that of foreign countries.
What are the Options to Reduce the Cost of Education?
Your main concern as a parent should be how you can reduce the cost of education for your child.
The best way to cut education costs is to take a loan.
Today many banks whether government or private offer schemes and schemes for children and education.
Private banks like HDFC, ICICI, etc. have some great packages for child loans.
You can go to their website and start learning about various loans.
As a parent, you should prepare now if you want to give your child the best education.
How to Shape Your Future Without Formal Education?
After all, if you can not really teach for your child then there is a way.
Schools and colleges are ways to provide formal education in your children.
You can prepare your child for the future, where he will need formal education.
I just mean to say something. This can be a small business where formal education does not play any role.
Here your child will need formal education rather than real-life experience.
Therefore, you can choose a career for a child, which does not require formal education so that you can save lakhs of rupees from spending on higher education.
To Know More About Budget Click The Link Below:-