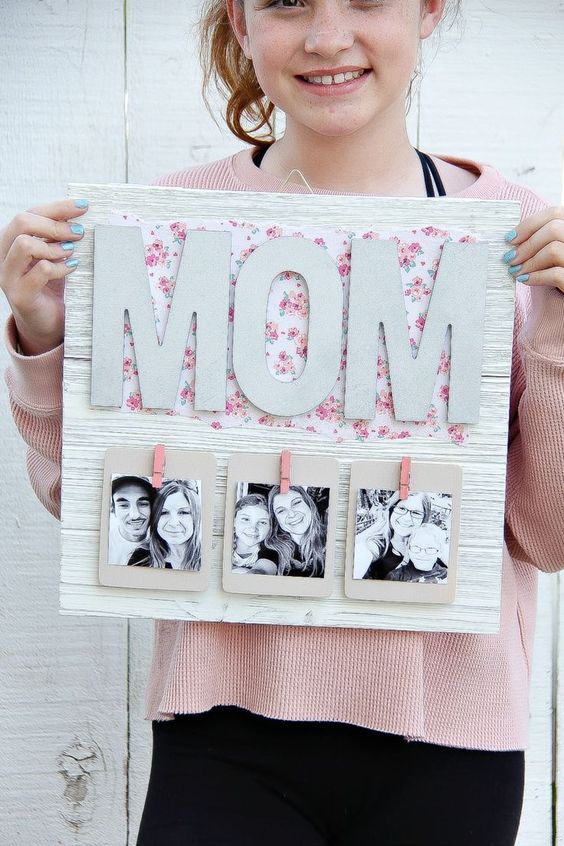 Mothers matter a lot in everyone's life and every person does something to keep her mother happy. If you need some help finding a gift for your mother, we will fully assist you. In this article, we have told you about some gift options that your mother will get fond of and will be happy. So, let's see the gift ideas for busy moms.
Gift Ideas For Busy Moms:
Our mothers are our biggest support system. She always stands with us in good and bad times. So, why not make her feel extra special by giving perfect gift. Take a look at these gift ideas for busy moms.
Profession/Work-Related Gifts:
Someone has told the truth that "Mother is another form of God". In everything a mother does, there is dedication and love for her child. The debt of the mother who gave birth to us can never be repaid, but you can make them feel good by giving a small gift on a special occasion. But keep in mind that your gift should be related to their work type.
For example, if she is in the corporate sector, give her a formal gift. If your mother is a housewife, then you can give something that she needs at home. With your gift, you can tell your beloved mother that not only that, but you also care about them.
Turn Their Attention To Recent Trends:
Introduce recent technology to your mother as a gift on her birthday. It can be a smartwatch or a Kindle. If your mother still has the same buttoned phone, then you can also gift her a brand new smartphone, with the help of which she will be able to understand modern technology better today.
Gifts That Create A New Hobby:
If your mother has reached such a stage of age where she is completely free from her duties, then you should choose the gift to give to your mother very carefully. We have an idea which is very simple. Why Do not consider giving them a gift that can inspire them to find their new hobby? Gifts like sketching kits, knitting kits, typewriters, etc. arouse new interest in their minds Are very good for her. In this way, she will also be able to use her free time effectively.
All-rounder Coat:
Women in India, especially mothers, usually prefer to wear saris and suits. Normal jackets and blazers don't look good on them and the whole look is spoiled. An evergreen for your mom as a birthday gift. You can choose a stylish coat. To help you out, we have discovered a brown suede layered coat. The coat is knee-length which makes it a great fit for both sarees and suits. The brown color matches the dress of any color. This trench coat is really quite stylish. It has a waterfall collar and solid texture with no unnecessary print and design. The simplicity of this coat is its plus point.
Jewelry:
If you have no budget worries then we have got a perfect gift for you that you can give to your mother as a son. It is a white gold pendant. A beautiful pendant is called a mother's embrace and you No one can get a better gift than this. This heart-shaped pendant is studded with diamonds. While in the middle of it, you can see a mother hugging her son who is built in gold. Dynamic design is emotional to your mother but it is the one thing that really tells how much you love your mother. This package does not include peace, but you can buy it separately if you want.
More Recommended Articles :-
Customize Photo Collage:
As we have always said, personal gifts are the best gift for mom or anyone else. So, we also tried to find a nice personalized gift for you. And we got a picture collage. In fact, this gift is a mixture of collage and wall clock. Your mother can use this wall clock for her bedroom. The pictures in it will always remind them of the pleasant memories of you and other family members, all you have to do is go to the site and upload the 9 best photos of your mother, whether it is with family members or her alone. It depends entirely on you. 8 pictures will be used for the frame around the clock while 1 picture will be set inside the clock.
Handmade Greeting Card:
If your budget is tight or you are planning to give your mom something homemade, a greeting card is an easy option. However, it may not be as easy as it sounds, because it takes a lot of creative mind and patience to make a greeting card. It is necessary. Especially, when it comes to mother's birthday, you will not want to make any mistake.
So make sure that you collect all the necessary items before you make them. You'll find one-to-one designs and ideas on the internet or pinpoint. If you're a complete beginner in creative work, you'll be better off keeping things simple. Or you can also buy handmade cards online. However, your own handmade gift is different. Of course, it may take you a few days, but eventually, it will give your mother happy.
Perfume:
Perfume comes next in the list of gifts to be given by the son on his mother's birthday. The use of perfume, whether it is summer or winter, is not a season's delight. Long-lasting quality perfume is a perfect gift. We have your Skin Nude Eau de Perfume is chosen by Titan for Mom. It is made exclusively for women only. It comes in a nice fancy bottle.
The perfume is also subtly sublime with a slow-smelling Feminine. Used lychee and raspberries to create this perfume and mixed rose petals with super here done to get the perfect aroma. Tonka beans, Firmenich oysters and firewood have been used for long-lasting effects.
Beautiful Sarees:
Generally, men are very bad in terms of choosing clothes for women. If you don't want to make any mistake while choosing a saree for your mother then we have a perfect recommendation for you. We have brought pink for you. And this beautiful saree from Olive Green. It is a pure Banarasi silk saree which is definitely one of the best saree types ever. This saree is for festivals and all kinds of works. Perfect for since it has good work done on it that gives a royal look after wearing. The saddle of this saree is quite heavy due to having a small border and heavy embroidery. The sari comes with a pink silk blouse piece.
Smartwatch:
Just as in Premchand's story, a small child brings a tong for his grandmother Amina, in the same way, you also give your mother a useful gift on her birthday that can make her fully organize. The thing can't help. Give the watch not a smartwatch to make the gift special. It's not entirely in the tech-look. We need a hybrid smartwatch for your mom. Miley, which looks just like a normal watch. But it has a lot of features. Made by popular watch brand Fossil, this watch comes with a beige band and white circular dial.
The mixed analog design will definitely win their hearts. The watch is compatible with both Android and iPhone and keeps giving you all the notifications. Other features of this watch include photographs, text, email, mu Jik control, sleep, and step tracking, etc. Smart women of the present day are fully entitled to this smartwatch.
Heart Touching Book:
This time give your mother a gift on the special occasion of her birthday that touches her heart. One of the best gifts for her mother's birthday on behalf of the son is the compilation of all the feelings she wanted to say but couldn't say for some reason. So, we found a book for the same son by Cherie Fuller called "What a Son Needs from His Mom". Sometimes the equation between a mother and a son is Can be nosy and complex.
However, the bond is always unbreakable, whatever it may be. But if you want your mummy to understand you better, this book is the deal maker here. It's a gift to give to your mother. Unique and emotional gift. It will eventually strengthen the bond between the two of you. There are many beautiful examples in the book that describe the beauty of a mother and a son relationship.
Elegant Handbags:
If you are unable to reach a decision even after thinking too much, then buy a handbag without spending too much mind. This gift is great to give to both mother and sister. The love of women's handbags is well known. It helps to carry the look as well as carry the things you need. So, we have chosen a tote bag from Caprese to present to your mother. It comes in beige color which is all Is one of the common and preferred colors.
This colorful bag suits all types of attire. This leather backpack has a compartment that is quite large but has an organza pocket inside. Your mother in Can carries small items in pockets like keys, pen drive, smartphone, etc. The bag is quite simple and has a handle on the handle.
Sunglasses:
Cheek moms who are always traveling in the midst of work or leisure. They would definitely need good sunglass. If you are in confusion about which sunglasses look fashionable then we have a great suggestion for you. We have chosen John Jacobs Tortoise Gray Full Rim Wafer Sunglasses for your mother. It has a minor cat effect which looks very attractive. These sunglasses are large enough to provide complete protection to your eyes and are also super trendy. These sunglasses are fashionable and will support you in the scorching heat of summer. If you want, you can like it in different colors.
Spa Booking:
Your mother keeps working all year and despite that, she keeps the balance between her work and home beautifully. But this is the time to give her the opportunity to enjoy the day comfortably on her birthday. We know She will not be the first to be ready for this but we are sure that you will consider her assure. So book a spa for your beloved Dulari Mommy quickly. She spent a lifetime of you and your siblings There is a lot to be done and you too should not miss your duty as soon as you get time. Booking a spa will definitely be a relaxing experience for them.